Yacht
Charter
Culinary highlights, authentic experiences, unique activities, lots of fun and action – all this is part of a successful sailing trip. Find the right yacht for a bareboat or crewed charter. Euro Yachting is your professional partner for your next dream holiday.
Sailing regions
As the name of our company suggests, we are specialists in sailing in Europe. We have been sailing in the most beautiful areas ourselves and will customise your holiday with our personal recommendations. We are here to help you with all your questions to make your sailing holiday a truly unforgettable experience..
The Yachts
Whether you are looking for a sporty monohull, a spacious catamaran or a luxurious motor yacht – you will find it at Euro Yachting. To help you find your way around, we have summarised the most important facts about the individual yachts.
Monohull
Monohulls are perfect for experienced sailors, but also beginners. There is room for 2-8 people on the classic monohull sailing yachts. Thanks to the smaller size, it is often easier to find a berth.
Catamarans
Unlike a monohull, a catamaran is very stable due to the two hulls and also has no cant – making it a suitable choice for novice sailors! Thanks to their size, catamarans offer space for 4 to 12 guests.
Motor yachts
Motor yachts are characterised by their speed. With these yachts, the focus is on action, but also on luxury, as motor yachts are equipped to a very high standard.
Yachting – Always an adventure
Our high-quality yachts offer you an exclusive experience on water and land. On a sailing holiday, adventure meets relaxation, pleasure combines with comfort – in the middle of the high seas. Apart from sailing, the Mediterranean is a paradise for numerous adventure and water sports such as caving, mountain biking, ziplining, climbing, windsurfing, jet skiing and canoeing, snorkelling, …
Crewed and Luxury Charter
The sun reflects on the crystal clear water just a jump away. Gently, small waves rock the yacht. Slowly, the smell of a freshly prepared breakfast from your hostess or private chefs rises to your nose and you decide to leave your cozy cabin. With a cup of coffee, you look out over the vastness of the sea and feel a sense of freedom that will remain in your memory for a long time. Together with a professional skipper, you will plan the new day and the next adventure, being surprised by what secret places and hidden jewels there are to discover…
This is what a day aboard a luxury charter can look like. Trust in the good feeling of being completely taken care of by our multilingual crew. You decide how involved the crew is. When they are not on duty, they retire to separate crew cabins for a well-deserved rest. This way you can relax on the yacht and enjoy your privacy.
The tasks of the Crew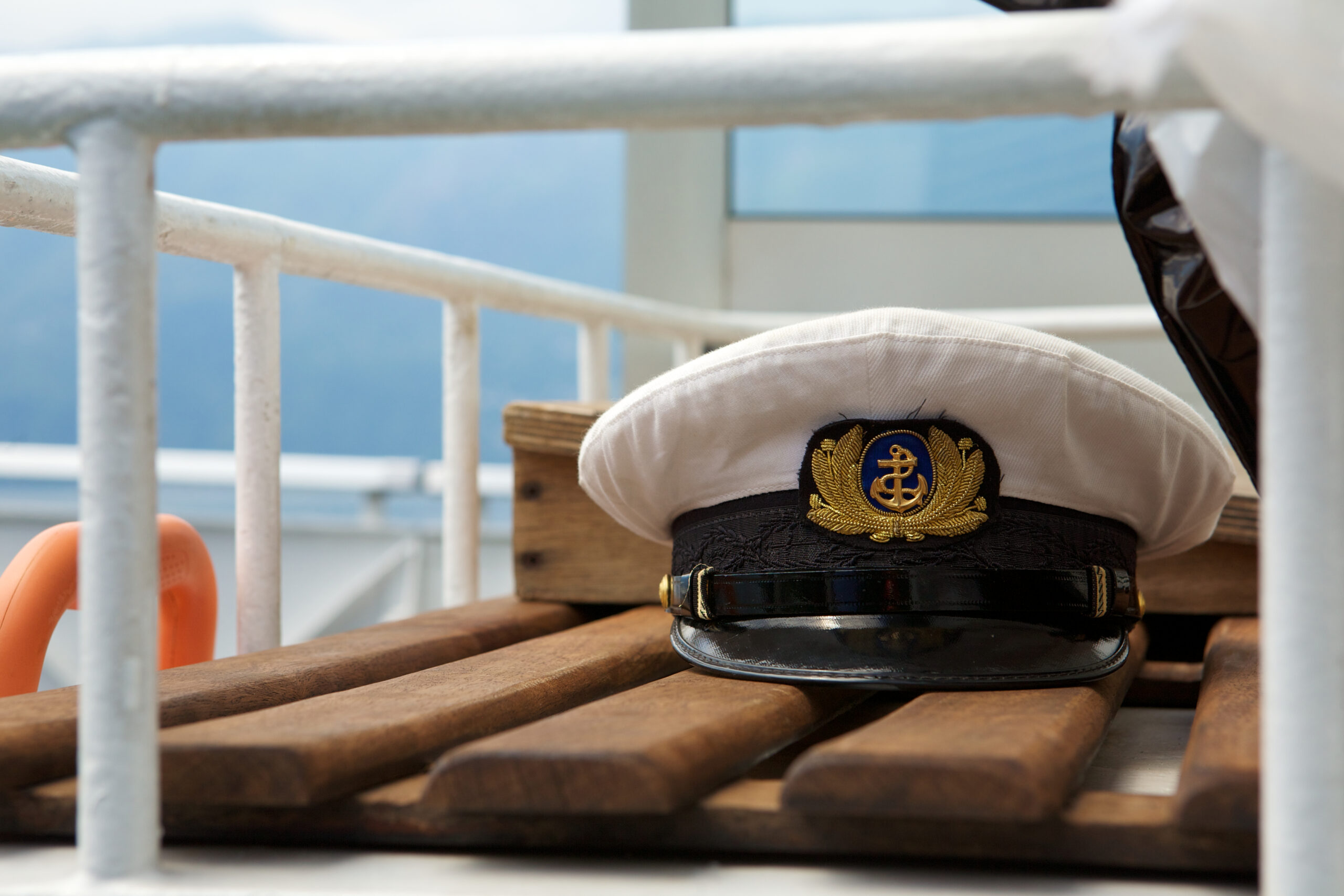 Skipper
Even if you yourself have a valid skipper's license for your chosen sailing area, a professional skipper is always a treat. This way you can enjoy your sailing trip with complete peace of mind. The skipper is responsible for the navigation of the yacht & the safety of the passengers. In addition, he organizes unique excursions & makes restaurant reservations for you.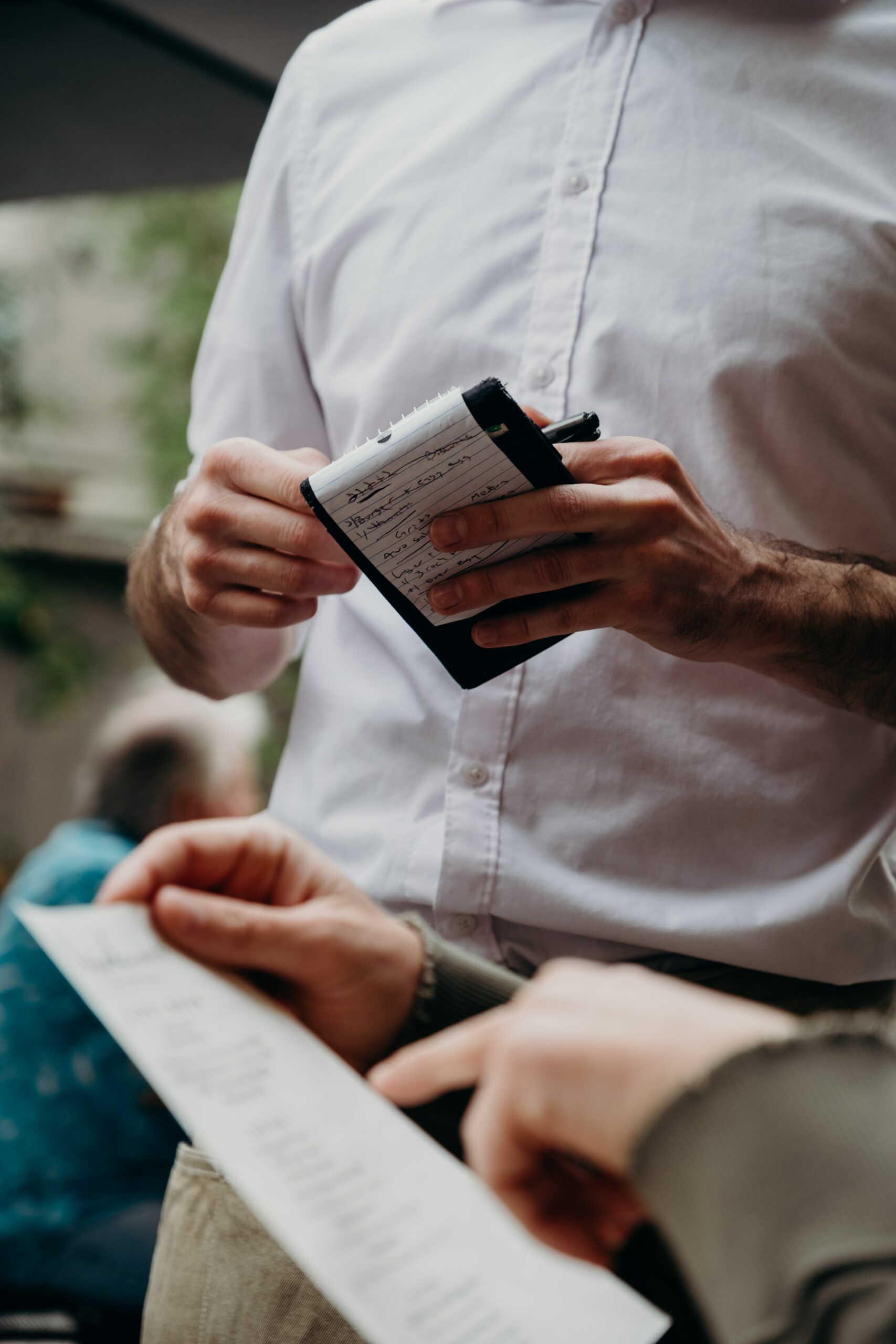 Hostess
If you choose to have a hostess on board, she will take care of the grocery shopping, serve the meals and also clean the inside of the yacht.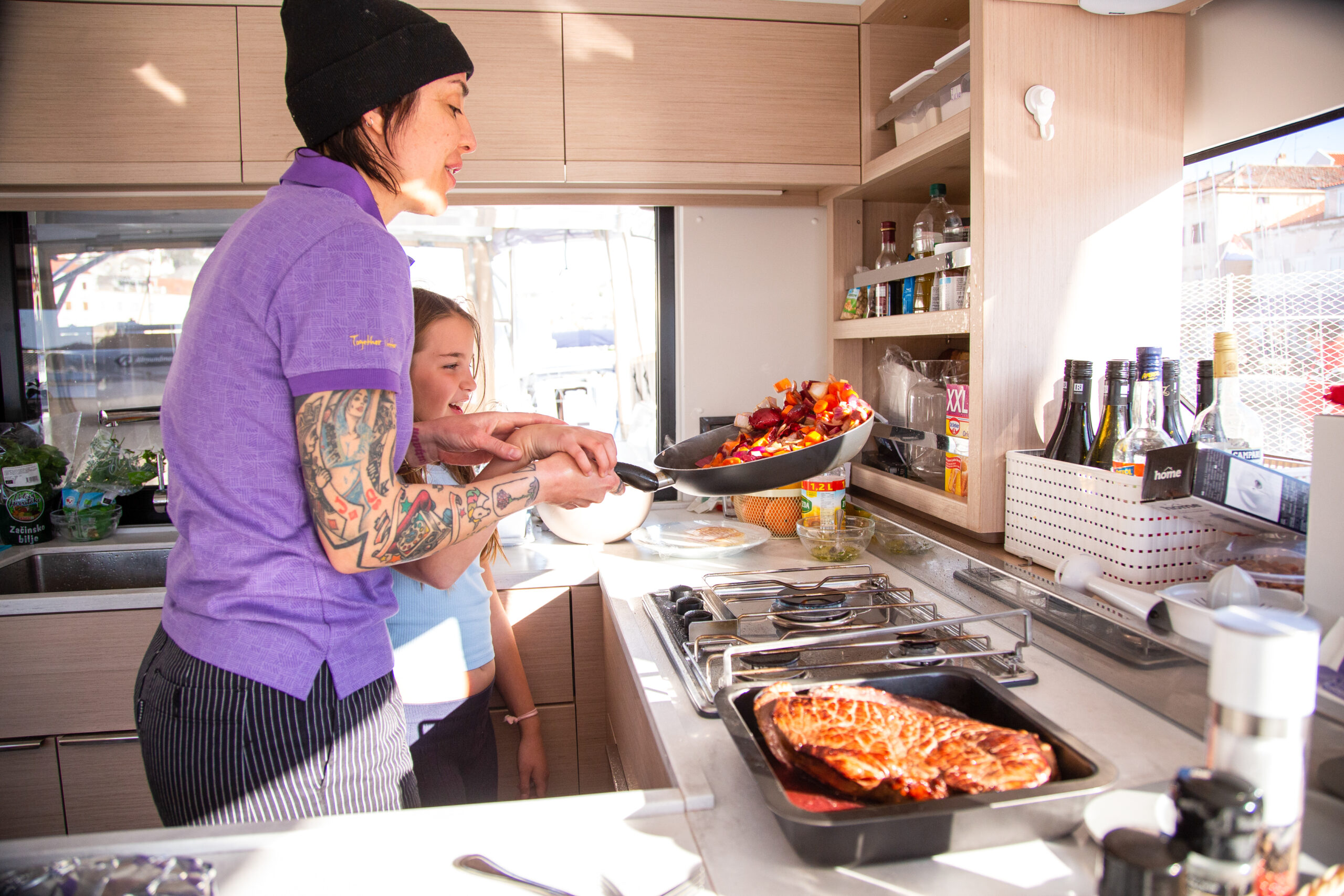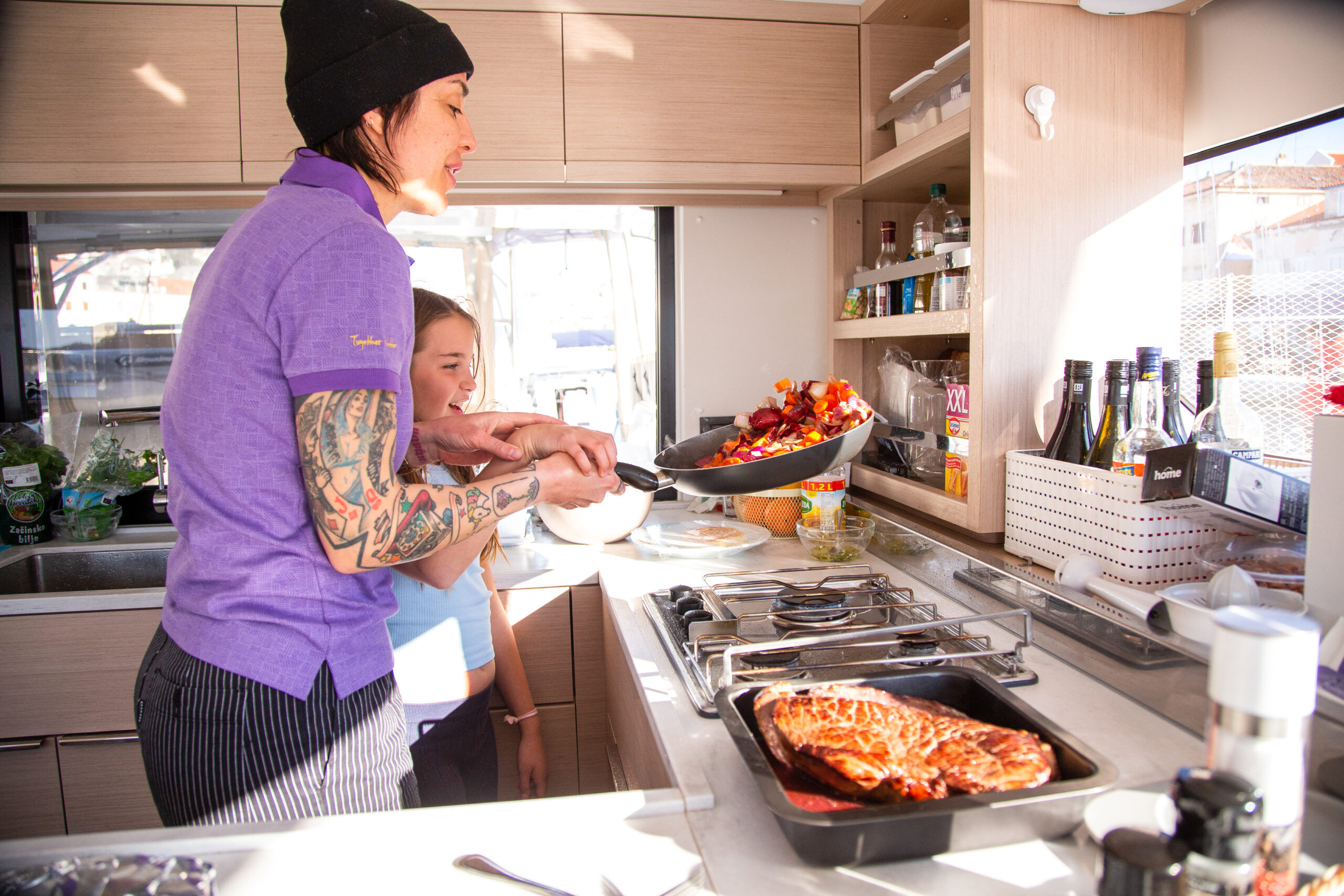 Private Chef
Your chef on board will prepare up to 3 gourmet meals for you. In advance, you fill out a preference list. Based on this, our chef will design a menu tailored to you for your week on board. Crispy bread, juicy fruits, crunchy vegetables, delicious seafood, and fine wines – look forward to culinary experiences during your luxury charter!
In the mood for luxury?
With a crewed yacht charter, you will be offered a vacation in a class of its own aboard your private sailing or motor catamaran. With a professional team and gourmet chef, you will experience a personalized yacht charter experience of the highest level.
Familux Yachts
The Familux philosophy has been focused on providing a memorable family vacation for 30 years. The vision to give children as well as parents an unforgettable time drives the constant development of the concept. From this thought Familux Yachts was born – a vacation, completely according to the principles of Familux, organized in the beautiful Adriatic Sea. Families spend a week on a luxuriously equipped catamaran, with a crew consisting of a skipper, hostess, and cook.